About Bees Plumbing and Heating - A Trusted Seattle Plumbing Company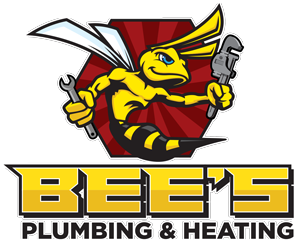 Bees Plumbing and Heating was founded in 2017 by Ben and Melissa Bandel, but they bring with them over 50 years of industry experience. With a shared belief that plumbing is "one of the most important aspects of any home or building," it's no surprise this plumbing company is a top choice in the Seattle area. As relayed by the Bandels, "Many in the public health community agree that plumbers who follow regulated practices have likely protected more lives and have extended the life expectancy more than any medical advancement." You can feel confident about working with this team whether you need toilet repairs or a sewer contractor; all of our work is carried out with the same level of expertise you should be able to expect from an expert plumbing company.
Setting The Bar For The Plumbing Industry
When it's time to hire a plumber in Seattle, will you know which plumbing company to call? The number of genuine industry plumbers is dwindling, and the resulting trend is that local companies often bring in handymen apprentices to handle plumbing work that should be left to certified plumbers. Don't take chances with anyone lacking the credentials to handle your service call. At Bees Plumbing and Heating, what we do best is plumbing and sewer systems from repair to replacement. We can diagnose your problem and come up with a solution. We also excel at upgrading your home plumbing system to be safer, more reliable, and conserve energy and water. For commendable service from a licensed Seattle-area plumbing company, give our pros a call.
If you Have Any Emergency Plumbing or Heating Needs, Call Us 24 Hours a Day
Quick & Reliable Emergency Repair of Leaks & Burst Pipes - Your Seattle Plumber