Waste & Water Repipe Specialists Serving Seattle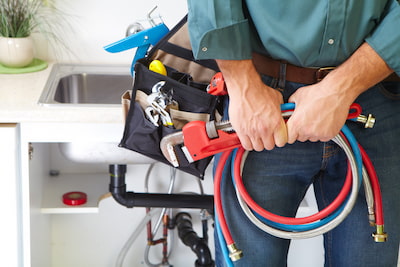 Bees Plumbing and Heating has plenty of experience with waste & water repipe in Seattle and surrounding areas. There are plenty of older and even historic homes in the area. As charming as their original architectural style may be, the outdated plumbing isn't as quaint. We'll help bring your home's plumbing system into modern times with repiping. A home doesn't even have to be that old to require new pipes, but you definitely need an expert plumber and sewer contractor to skillfully handle the task. With over 50 years of combined experience in the industry, you can rely on our team of experts to take good care of your plumbing needs, including waste & water repipe services. Let us provide you with the best plumbing service you've had for your home. New pipes will change the way you and your family use your plumbing, and your satisfaction with our work is guaranteed.
Sewer Line Replacement & Water Line Replacement Professionals
Hiring a professional plumber for Seattle area jobs often means tackling challenging projects like waste & water repipe. We offer sewer line and water line replacement because we want to help local homeowners enjoy updated and upgraded plumbing. Some telltale signs that you could be a good candidate for repiping include:
The home is over 50 years old
You've experienced multiple burst pipes
The pipes keep leaking
Home requires other major repairs
Dripping pipes in walls resulting in mold
Also, if you're remodeling your kitchen or bathroom, you'll probably need to go ahead and focus on renovating the pipes and other aspects of the plumbing. Once repiped, your plumbing will better serve you and your family. Repiping starts by turning off the water and locating pipes by cutting into drywall. The new pipes are installed, water is turned back on, and all the plumbing is tested. This helps detect any possibility of existing leaks so they can be dealt with immediately.
Benefits Of Repiping
Ask any professional plumber about the benefits of repiping, and they'll tell you some of the best advantages include:
Lower water bills
Better quality of consumable water
Increased water pressure
Improve the property value
Address & resolve plumbing issues
The experts at Bees Plumbing and Heating are able to provide you with outstanding service. Call us in Seattle for quality waste & water repipe services and the custom care you and your family deserve.
If you Have Any Emergency Plumbing or Heating Needs, Call Us 24 Hours a Day
Quick & Reliable Emergency Repair of Leaks & Burst Pipes - Your Seattle Plumber