Experienced Professional To Help With Seattle Sump Pumps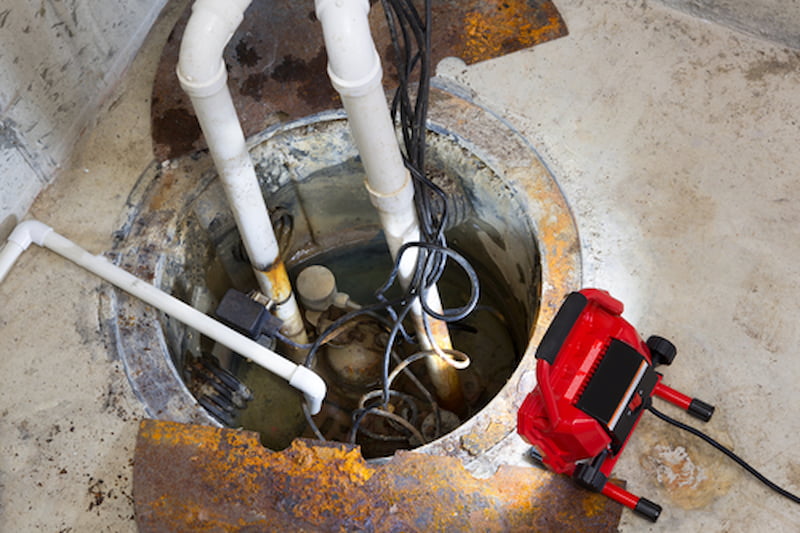 Bees Plumbing and Heating is the leading resource for sump pumps in Seattle, taking care of installation, repairs, and replacement services. We offer a full range of services from sewer contractor work to drain cleaning and everything in between. We're putting our combined 50-plus years of industry expertise to work for you to help ensure your plumbing offers you nothing but comfort and convenience. Homeowners with sump pumps know what an important job they perform. And if you don't have one yet, you probably should. This pump is placed in or under the lowest level of your home, the basement, to pump water out of your home and send it to the storm drain. The primary focus is to prevent flooding and moisture damage inside your home. If you have ongoing issues with water in your basement, it's time to let us install this vital system in your home. It's never worth taking a risk with the well-being of your home.
Sump Pump Repair & Installation
There are plenty of reasons to bring in a plumber for Seattle area work to your local property. Often, our clients need help with plumbing fixtures like sump pumps, and we're happy to oblige. We'll gladly assist you with sump pump repairs and installation, but first, we want you to be able to identify some of the common signs that mean you need repairs:
Pump not running at all
No water in the pit
Pump is constantly clogged
Erratic cycling
Making strange noises
Of course, if your existing pump is older, it might be time to think about replacing it. The sump pump has a critical job to do, and you can't expect it to perform its job if it's in a compromised state.
Trust The Pros Who Care
Working with Bees Plumbing and Heating makes good sense because it means you'll receive the best treatment around. Whether you need repairs or replacement or just want a consultation to determine if your home is a good candidate for a sump pump, we'd love to help. Take good care of your home by preventing excess moisture and flooding. But make sure you get the best service and parts by working with local experts with a genuine interest in the industry. Give us a call today to find out more about sump pumps and how one could be a game-changer for your Seattle area home.
If you Have Any Emergency Plumbing or Heating Needs, Call Us 24 Hours a Day
Quick & Reliable Emergency Repair of Leaks & Burst Pipes - Your Seattle Plumber