Fixing & Installing Tank Water Heaters In Seattle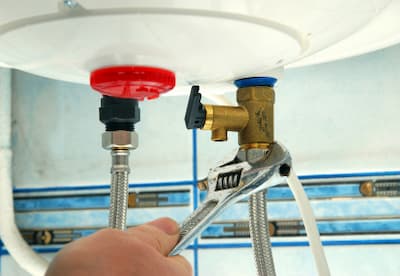 When Seattle homeowners need work for tank water heaters, they turn to Bees Plumbing and Heating. We offer the same level of premium service for traditional and tankless water heaters. Your satisfaction is our top priority. While many households are making the transition to a tankless system, there are still plenty of homes sticking with the traditional tank system. Both types have their advantages and disadvantages, and much of the decision-making simply comes down to your personal preference. One thing we can promise is that if you need service for tank water heaters in this area, you won't find a better resource for service. Call us now to schedule your appointment with our team of certified industry experts. We'll go above and beyond to provide you with top-notch service for your tank storage water heater system.
Traditional Water Heater Repair & Replacement
One of the top reasons to hire a plumber for Seattle area work is to take care of your water heater. We're the best local plumbing company for water heater repair and replacement. When you need service for traditional tank water heaters, we're the preferred local company to contact. Some ways to determine if you need repairs or replacement for your water heater:
Age - Know your system's current age, which will help you decide if you should replace it.
Noises - If your water heater starts making strange noises, it's time to let a professional take a look.
Rusty Water - The presence of rusty water in your tank means it's on its last legs.
Leaking - Repairs or replacement are inevitable if your tank springs a leak.
Not Heating - When the water isn't as hot as it's supposed to be, let a professional repair or replace the water heater.
Advantages Of A Traditional Tank Water Heater
If you're thinking about repairing your existing traditional tank system or replacing it with a newer version, you're not alone. There are still plenty of homeowners who feel the tank system is a better choice than tankless, and some of the advantages include:
Lower upfront cost
Still have a tank of hot water during a power outage
Modern versions are more energy efficient
Give our team a call today to learn more about how you can benefit from traditional tank water heaters in Seattle. We look forward to providing you with the quality service that you deserve.
If you Have Any Emergency Plumbing or Heating Needs, Call Us 24 Hours a Day
Quick & Reliable Emergency Repair of Leaks & Burst Pipes - Your Seattle Plumber