Sewer Contractor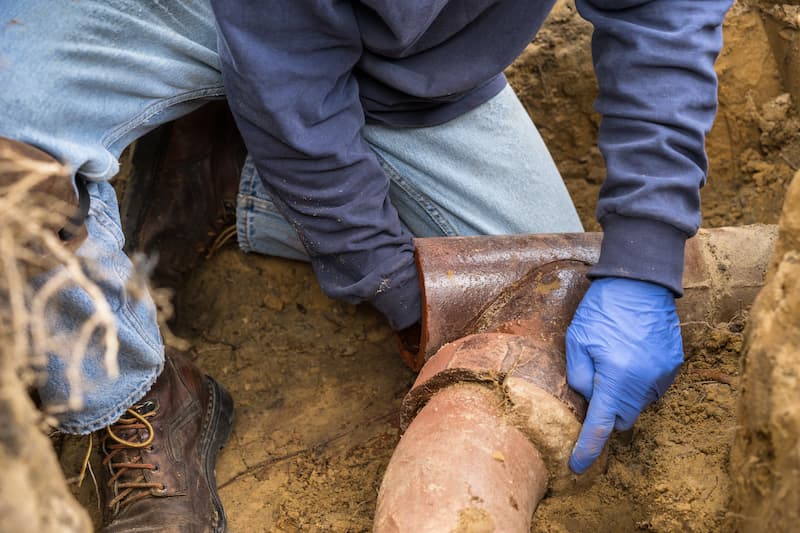 Bees Plumbing and Heating is the leading sewer contractor in Seattle, and we're able to provide service for everything from sump pumps to drain repiping. For the best possible plumbing service in the area, call us now to schedule your appointment.
Sewer Repairs
One of the most common reasons to schedule an appointment with a skilled sewer contractor is repair service. Our sewer repairs are an important part of keeping your system fully functional. The cause of the most common sewer problems probably won't surprise you. We deal a lot with blockages, tree root intrusion, and pipe corrosion. Whatever the problem, we promise to get to the root cause and provide you with an expert assessment and resolution.
Sewer Replacement
When the time comes that you need sewer replacement, let our pros tackle the job for you. We promise to give you an honest diagnosis so you can make important decisions about your sewer repairs and replacement. Some signs you need sewer replacement are gurgling noises, persistent smell, and ongoing clogs. We'll give you a proper and accurate diagnosis so you can make good choices about your sewer system.
Sewage Ejection Pumps
You need a trained and experienced professional sewer contractor for all facets of this plumbing feature, including the sewage ejection pump. Don't take chances by settling for inferior work from a less than a qualified plumber. A sewage ejection pump is essential for getting rid of below-ground wastewater, including in the basement. You can trust Bees Plumbing and Heating for tackling this messy but necessary job.
Drain Repiping
For the best service from a plumber for Seattle area jobs, give us a call. We'll gladly provide you with the drain repiping you need to keep your plumbing in tip-top shape. Without professional drain repiping, you can end up with serious plumbing problems. The sooner you call us to schedule your service, the better off you and your family will be.
Camera / Sewer Scopes
At Bees Plumbing and Heating, we utilize the most innovative technology to get impeccable results. We employ the use of cameras and sewer scopes to get a better view of what's going on inside your pipes and underground. It's integral to know what's going on inside your plumbing without the need to dig up your landscaping. We use the non-invasive approach to create minimal disturbance with maximum efficiency and effectiveness. Call us today for service in Seattle from an expert sewer contractor.
If you Have Any Emergency Plumbing or Heating Needs, Call Us 24 Hours a Day
Quick & Reliable Emergency Repair of Leaks & Burst Pipes - Your Seattle Plumber