Sewage Ejection Pump Repair in Seattle, WA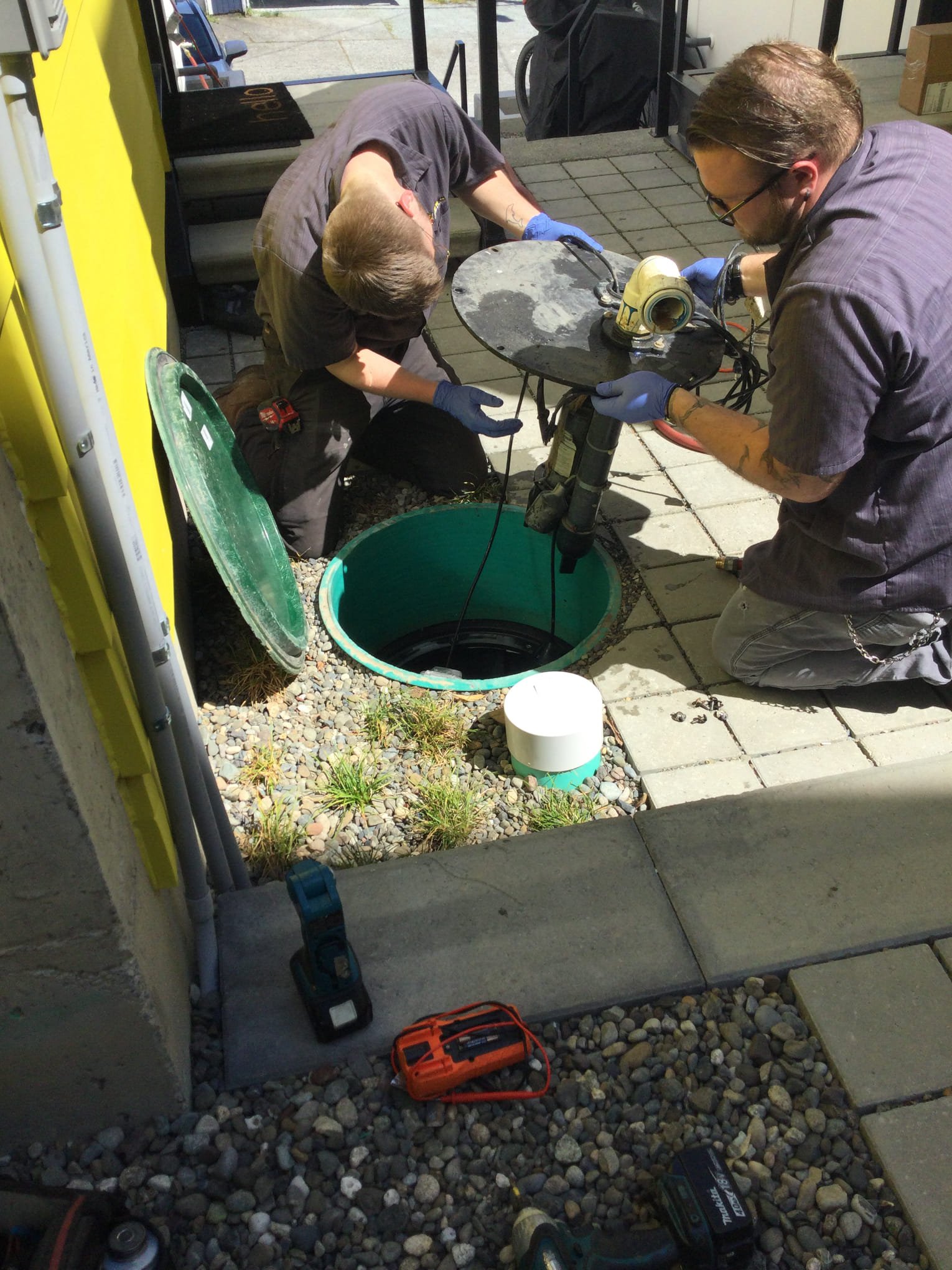 Our plumbers were called out to look a toilet backup and discovered that the sewage system emergency alarm was not working to alert the owner that the water level had risen too high due to a faulty pump. Dmitri and Josh worked together to get the alarm system working again and fix pump issue in the sewage system. Here are some key signs you might need maintenance.
-Water and sewage from toilets, drains, and sinks are backing up into the home.
-Bathtubs, showers, and sinks drain very slowly.
-Gurgling sounds in the plumbing system.
-Standing water or damp spots in your yard.
-Bad odors.
-Bright green, spongy lush grass over the sewage system pipes or drainfield, even during dry weather.
-Algal blooms in nearby ponds or lakes.
-High levels of nitrates or coliform bacteria in water wells.
Source Washington State Department of Health Routine
Maintenance on sewage ejection pumps is important for them to continue to work correctly, keeping pipes clear, and your home safe.
Gallery
If you Have Any Emergency Plumbing or Heating Needs, Call Us 24 Hours a Day
Quick & Reliable Emergency Repair of Leaks & Burst Pipes - Your Seattle Plumber