Sewer Repair in Seattle, WA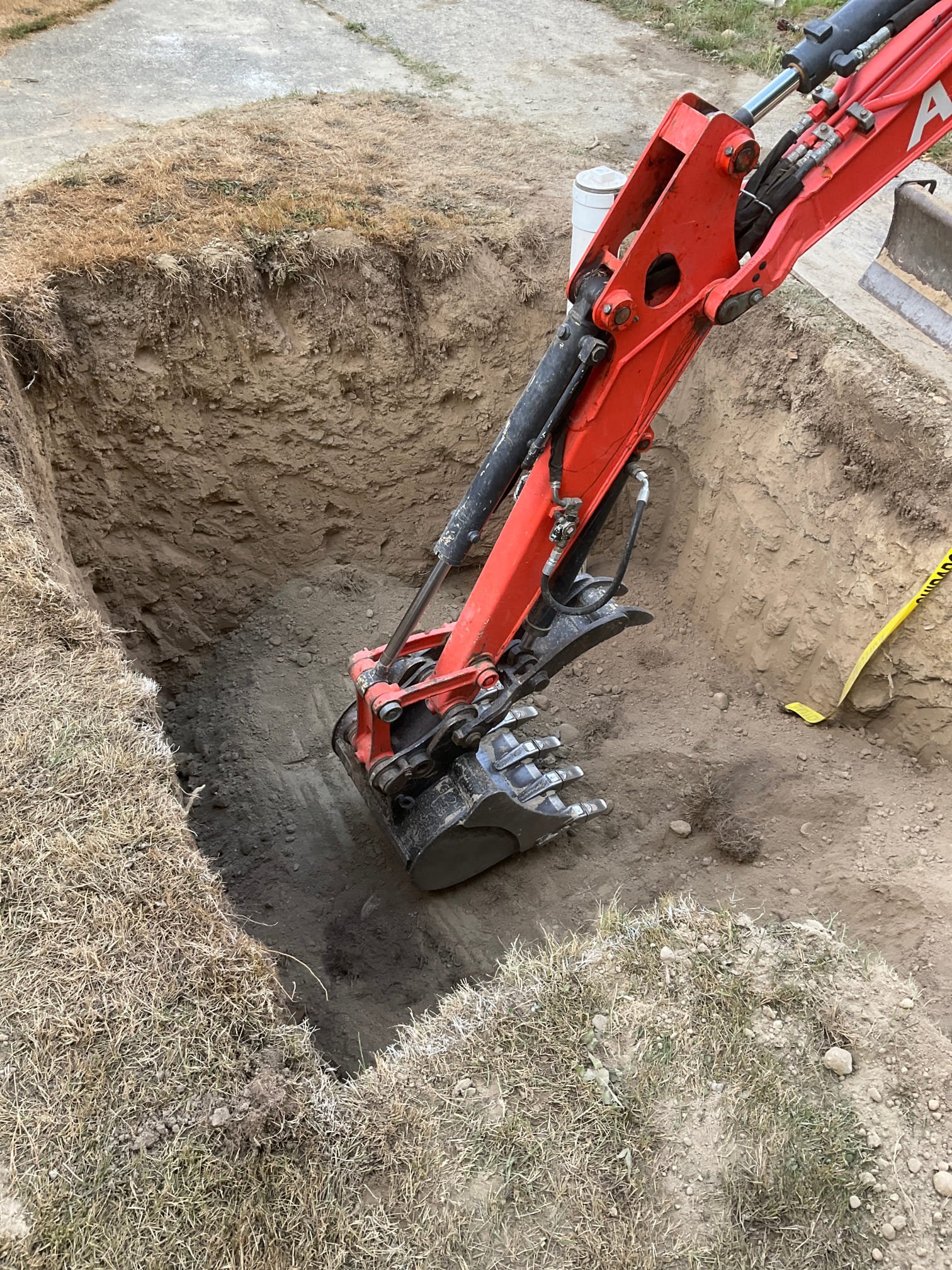 Preparing plumbers is important when a call for clogged pipe turns into a large sewer repair! Plumber Dmitri and apprentices Bogie and Chandler were on site for 2 days to repair a sewer line that was damaged by roots. They dug an 8x8x9 hole to access the section of sewer line that was damaged, installed excavation shoring to safely reach the underground sewer, replaced the section, installed a cleanout fitting for future sewer access, and restored the yard.
Trench Safety is very important to us as we ensure the safety of our plumbers and apprentices when excavation is needed. We send our techs to trench safety courses, so they are prepared and educated in trenching, excavation, and hazard awareness. Trench Shoring is the process of bracing the walls of a trench to prevent the earth around it from caving in or collapsing when it is more than 4 feet deep.
Gallery
If you Have Any Emergency Plumbing or Heating Needs, Call Us 24 Hours a Day
Quick & Reliable Emergency Repair of Leaks & Burst Pipes - Your Seattle Plumber