We Are Burien's Go-To Plumber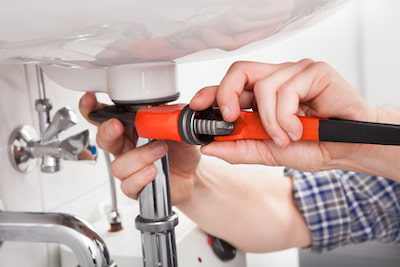 Ben and Melissa Bandel founded Bees Plumbing and Heating in 2017, but the combined industry experience backing this company spans over five decades. We're honored to be a preferred Burien area plumber and be able to put our skills to work taking care of local homeowners. Growing up in the construction industry meant showing the founders that plumbing was one of the most integral parts of homebuilding. And many in the public health community cite plumbers who follow regulated practices for likely protecting more lives and extending the life expectancy more than any medical advancement. Yet, even with the ongoing demand, the number of certified plumbers has dwindled, and that often means working with a subcontracted handyperson and not a licensed plumber. You can feel confident that you're working with a licensed plumber and one of the best in the local industry. Don't take chances with your plumbing; make sure you have a professional taking care of the plumbing needs for your home in Burien.
Expert Plumber Exceeding The Expectations Of Burien Area Homeowners
Some Burien homeowners wait until they're in the midst of a crisis to decide to find a plumber. As you might expect, this doesn't usually end with ideal consequences. Savvy homeowners know the value of choosing a relatable plumber ahead of time, so they know who to call for emergency plumbing service. Some of the other essential plumbing services we offer include:
Frozen Pipe Repairs - Don't let cold weather take a toll on your pipes and plumbing.
Plumbing Fixtures - Receive the best installation, repairs, or replacement for your plumbing fixtures.
Leak Repairs - We get to the source of the problem to provide long-lasting solutions.
Sump Pumps - Get the right size and proper installation for your sump pump.
Hose Bibs - You deserve the same level of quality service for your outdoor plumbing components as your indoor fixtures.
Stellar Service For Water Heaters In Burien
Your water heater is the unsung hero in your household, and nothing makes you appreciate it more than when it quits working properly. At Bees Plumbing and Heating, we're able to help with service for tankless and traditional storage-tank water heaters. We'll even help ensure that you choose the right:
Model
Size
Price
Efficiency
Capacity
For your home! Call us now in Burien for water heaters and other services that require a professional plumber. You'll appreciate our dedication to customer service and satisfaction.
Reviews & Testimonials on Bees Plumbing and Heating in Burien, WA
There are currently no reviews or testimonials, check back soon!
If you Have Any Emergency Plumbing or Heating Needs, Call Us 24 Hours a Day
Quick & Reliable Emergency Repair of Leaks & Burst Pipes - Your Seattle Plumber