Everett Plumber You Can Depend On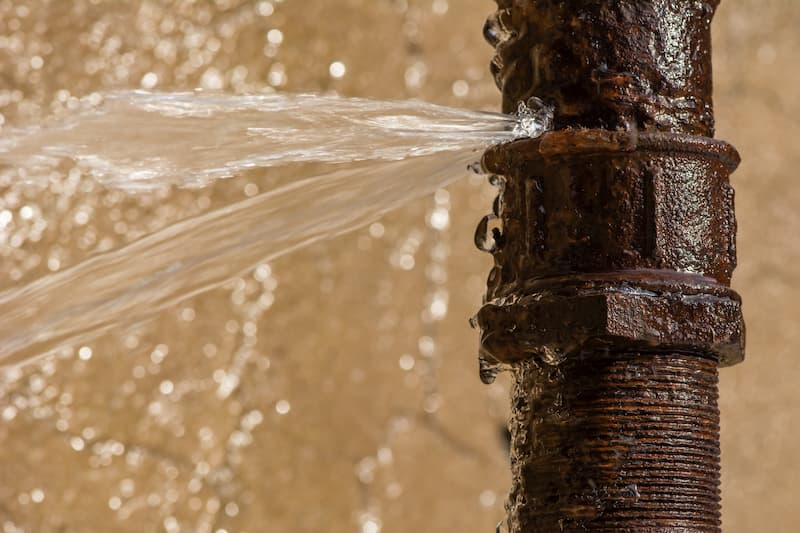 Bees Plumbing and Heating is a name you can trust when you need an Everett area plumber. Founded in 2017 by Ben and Melissa Bandel, the combined industry experience backing this company spans over fifty years. To us, it's an honor and a privilege to be able to put our skills to work serving the fine members of this community and other local neighboring areas. Growing up within the construction industry is how the Bandels realized the importance of plumbing in the home building process. Unfortunately, even with the critical role that plumbers play, the number of licensed professionals dwindles more each year. The outcome is homeowners are serviced by a subcontracted handyperson, not a licensed plumber.That's not something you have to worry about when working with our experts. We're trained, experienced, licensed, and ready to take care of all of your plumbing needs. Let our experts in Everett show you firsthand how we've earned our impeccable reputation.
Professional Plumber Taking Superior Care Of Everett Area Homeowners
There seem to be two types of Everett homeowners: those who wait for an emergency to find a contractor and those who are prepared with a plumber in mind in the event of an emergency. Let's face the facts - plumbing emergencies are going to happen. The last thing you should be doing is wasting precious time trying to hunt down a reputable plumber that takes after-hours appointments. In addition to high-quality 24/7 emergency service, we also take care of just about anything else plumbing related, including:
Hose Bibs - Don't ignore your outdoor plumbing, or you'll end up with a big problem.
Frozen Pipe Repairs - A cold freeze can do serious damage to your pipes, but we're here to help.
Leak Repairs - Leaks lead to flooding, mold, and rot, so address them quickly.
Plumbing Fixtures - Receive outstanding installation, repairs, or replacement for your plumbing fixtures.
Sump Pumps - We'll make sure you get the correct size and the best installation.
Superior Service For Water Heaters In Everett
A common mistake homeowners make is taking their water heater for granted. You don't realize the water heater's importance until it's not working. At Bees Plumbing and Heating, we want to help take care of service for tankless and traditional storage-tank water heaters. We'll even help ensure that you choose the correct:
Price
Efficiency
Capacity
Model
Size
Contact us today in Everett for water heaters and other services that require an expert plumber.
Reviews & Testimonials on Bees Plumbing and Heating in Everett, WA
There are currently no reviews or testimonials, check back soon!
If you Have Any Emergency Plumbing or Heating Needs, Call Us 24 Hours a Day
Quick & Reliable Emergency Repair of Leaks & Burst Pipes - Your Seattle Plumber