Pro Plumber For Homes & Businesses in Renton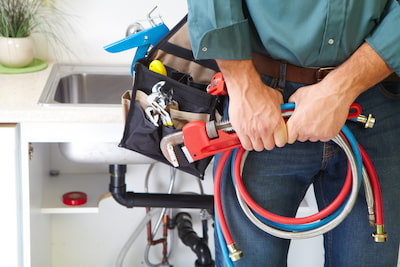 When it's time for homeowners in Renton to hire a professional plumber, they rely on Bees Plumbing and Heating. We take good care of our customers with large and small projects and ongoing maintenance to keep their plumbing fixtures and equipment running. Our skilled service team enables us to get to customers quickly and take care of most problems on the same day.Customer satisfaction is always the number one priority. It's essential to be cautious about this plumbing company you choose because they're not all the same. You can rely on our team and our combined industry experience of over five decades. Our focus is on offering long-term solutions instead of temporary fixes. By now, you probably already realize it's not a matter of if you'll need a plumbing expert for your Renton home; it's a matter of when. You'll inevitably need plumbing installation, repairs, replacement, or emergency services plenty of times over the years. To avoid disaster, screen your plumber ahead of time, and you won't end up settling for inferior service when you need a plumber for emergency services.
Top Plumber Serving Renton
One thing our customers really appreciate is our commitment to providing outstanding service to every client. You'd have a difficult time locating a plumbing professional that works as hard as we do; client care and skilled labor are what we do best. And We're available to our customers 24 hours a day, 7 days a week. Choose from an expansive menu of service options like:
Frozen Pipe Repairs - Cold weather can wreak havoc on your pipes and plumbing, but our team will be there for frozen pipe repairs.
Bathtub Installation - You need expert bathtub installation for years of enjoyment from your new tub.
Toilet Repairs - From clogs to leaks and everything in between, we're the crew to call for toilet repairs.
Drain Cleaning - We offer sewer, pipe lining, and pipe bursting services that help keep your drains and pipes flowing.
Plumbing Repairs - General plumbing repairs are our area of expertise.
Renton Homeowners Come To Us For Water Heaters
Bees Plumbing and Heating is the preferred local name to rely on for water heaters. We can help with traditional tank and tankless systems. We're here to help you get the correct size for your household, offer professional installation, maintain your water heater, and more. Contact us now in Renton to schedule your appointment with a top local plumber.
Reviews & Testimonials on Bees Plumbing and Heating in Renton, WA
There are currently no reviews or testimonials, check back soon!
If you Have Any Emergency Plumbing or Heating Needs, Call Us 24 Hours a Day
Quick & Reliable Emergency Repair of Leaks & Burst Pipes - Your Seattle Plumber