Shoreline Plumber You Can Rely On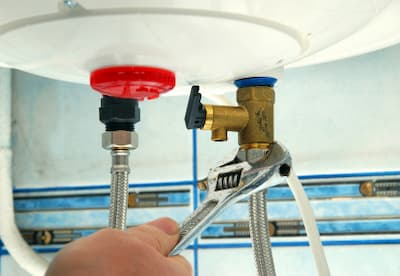 It would be a good idea to save Bees Plumbing and Heating contact information to your phone because you're going to need us someday for emergency services. We're a preferred choice in Shoreline for premium plumber services. Our approach is professional, our work is impeccable, and our commitment is unwavering. We care about this industry and our clients and don't believe in taking shortcuts or cutting corners. Our promise is to provide our customers with the best service the industry has to offer. We will also ensure our solutions will strengthen their investments and improve their quality of life. Customer satisfaction and job safety are our top priorities without compromise. We look forward to servicing you and your household and making sure you have the best care we can provide. When you're ready to schedule service in the Shoreline area, we hope you'll give our company a call.
Outstanding Shoreline Plumber At Your Service
Before hiring any contractor for your Shoreline home, you need to do some homework. The selection process for hiring a professional industry expert for a job like plumbing should be thorough enough that you feel confident about the choice that you make. Make sure that the plumber you choose is established with plenty of industry experience and offers all of the services that you'll need. We offer a large variety of essential plumbing services, some of which include:
Sump Pumps - Sump pumps protect your home from flooding and water damage, so let us help you find the perfect size and take care of the installation.
Plumbing Repairs - There's no good reason to try to DIY plumbing repairs when you can hire us for an affordable rate and know the work is done correctly.
Leak Detection - Leaks can go undetected, causing significant damage and costing a lot of money, so let us take care of leak detection to prevent bigger problems.
Garbage Disposals - Having a garbage disposal is a game-changer, as long as it's working properly.
Sewer Replacement - When you need a complete sewer replacement, you can count on us for quality work.
Shoreline's Top Choice For Water Heaters
Bees Plumbing and Heating will help you decide between tankless and traditional water heaters. We'll also make sure you end up with a system that fits your budget and household size. Call us in Shoreline when you need an expert plumber. We look forward to meeting and exceeding your needs and expectations.
Reviews & Testimonials on Bees Plumbing and Heating in Shoreline, WA
There are currently no reviews or testimonials, check back soon!
If you Have Any Emergency Plumbing or Heating Needs, Call Us 24 Hours a Day
Quick & Reliable Emergency Repair of Leaks & Burst Pipes - Your Seattle Plumber