Bellevue's Leading Plumber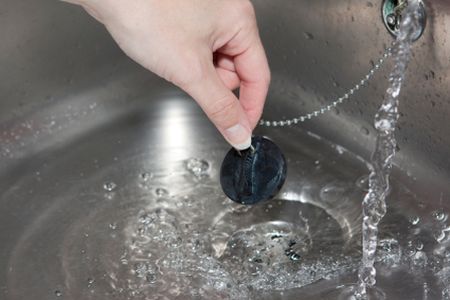 Bees Plumbing and Heating is a name you should know if you're a homeowner in Bellevue and ever plan to use a plumber. Of course, you'll need a plumber; it's the most commonly requested service among homeowners. You're more likely to need a clogged toilet fixed or other plumbing issue resolved than any other type of service there is. As top experts in this field, we're honored to have the opportunity to work for so many local homeowners. We want you to feel comfortable knowing you have a professional plumber always there to help you. We even offer emergency services, so we'll be there for you around the clock. Give our team a call as soon as you know or even suspect you need plumbing service. We're available day or night to spring into action and take care of your plumbing repairs. We're also the experts to trust in Bellevue for the installation and replacement of plumbing fixtures, pipes, and other components of your plumbing system.
We're The Go-To Plumber For Bellevue Homeowners
Ask around, and your friends, neighbors, and co-workers will tell you that the name to trust in Bellevue for quality plumbing is Bees Plumbing and Heating. Not only is our work impeccable, but we offer the variety of services that our clients need the most. Choose from service options like:
Toilet Repairs - From clogs to leaks and everything in between, let us tackle toilet issues.
Hose Bibs - Your outdoor plumbing needs attention too, so let us check it and fix it before a problem develops or gets worse.
Garbage Disposals - Your garbage disposal has an essential function to perform, and we're here to make sure it does just that and safely too!
Pipe Bursting - Replace old pipes with new ones without digging up your landscaping.
Water Heaters - We can take care of tankless and traditional tank water heaters.
Bellevue's Top Choice For Water Heaters
You never realize how much you depend on your water heater until something goes wrong. Our team is well trained and experienced in water heaters, including tankless and traditional storage tank systems. We'll help you decide which is best for your home based on:
Budget
Household Size
Monthly Utility Costs
Available Tank Storage Space
Current Hot Water Use
Why wait until your water heater isn't working? Call us in the Bellevue area to let a skilled plumber take a look at your water heater or any other plumbing issue you need to address.
Reviews & Testimonials on Bees Plumbing and Heating in Bellevue, WA
There are currently no reviews or testimonials, check back soon!
If you Have Any Emergency Plumbing or Heating Needs, Call Us 24 Hours a Day
Quick & Reliable Emergency Repair of Leaks & Burst Pipes - Your Seattle Plumber