5 Most Common Plumbing Problems You're Likely To Experience As A Homeowner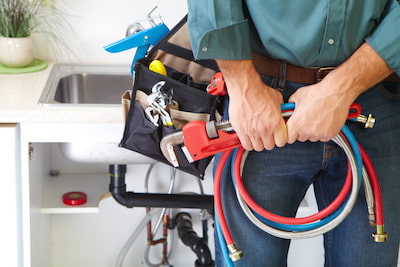 There's no way to avoid it; at some point, as a homeowner, you'll need to call in a professional plumber to take care of a problem. In fact, it's inevitable that if you own a home for long enough, you'll have a plumbing company visit multiple times for various or the same reasons. That's why it makes sense to have a reliable resource to call for all of your issues, no matter how big or small. Be prepared ahead of time so that when disaster strikes and you need emergency plumbing services, you always know who to call.
Don't Panic But Be Aware
When you know something will go wrong eventually, it's not about being paranoid but about being informed and aware. Keep your attention focused on watching for signs of trouble for some of these common plumbing issues:
Running Toilets - There are several reasons your toilet may start running continuously, such as a worn-out flapper seal. What matters is that you call in an expert quickly because you can lose hundreds of gallons of water before you get the problem resolved, and that's going to be a serious problem when you receive your water bill.
Clogged Drains - As soon as you notice a drain running slow, make it a priority to call in a pro. Many times, you may not get a warning, and your drain will suddenly become clogged, which can lead to messy flooding. Don't use harsh chemical drain cleaners but do pick up the phone to call in a plumber for drain cleaning.
Water Heater Failure - You may not notice how much you use hot water until your water heater quits. Learn the signs of trouble, such as leaks or cooler water, and then call for help when you notice problems developing with your tankless or traditional tank water heater.
Dripping Faucet - Like a running toilet, dripping faucets aren't just annoying; they're incredibly wasteful. You could lose countless gallons of water before you even think about calling a plumber, so don't make that mistake.
Leaking Hose Bib - The big issue with a hose bib is that problems often go unnoticed because no one pays attention to the condition of their outdoor plumbing. Make it a point to do a monthly check of your hose bib all year long.
Getting The Best Help
By working with Bees Plumbing and Heating, you'll quickly find out why we have the impeccable reputation we do. Our name is synonymous with plumbing industry excellence, and we're proud of that title. Call us for superior service in Seattle when you need a plumber. Don't ever settle for less than the best for your plumbing service needs.
If you Have Any Emergency Plumbing or Heating Needs, Call Us 24 Hours a Day
Quick & Reliable Emergency Repair of Leaks & Burst Pipes - Your Seattle Plumber