Is It Time To Replace Your Water Heater?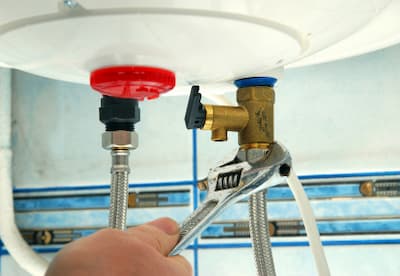 It's common to take your water heater for granted until it stops working. Every household relies on hot water for comfort, convenience, and sanitation purposes. However, when your traditional tank or tankless water heater stops working properly, it's time to get proactive immediately about repairs and replacement. The first thing you need is to find a reliable plumber who can help you make sense of everything. You don't want to call a less than honest contractor who may not even be certified in plumbing with interest in making money over helping you. Let the pros at Bees Plumbing and Heating help you get the level of care that you deserve.
What You Need To Know About Water Heaters
The average water heater has a lifespan of approximately 8-12 years, and a tankless water heater tends to last a little longer. Choosing a quality water heater, selecting a reputable plumber for the installation, and staying current with maintenance needs are ways to maximize your system's longevity. However, even the best unit with the best care will eventually experience problems. Some signs to watch for that indicate your water heater needs repair or replacement:
Water Leaks - In most cases, once your storage tank is leaking, there's a good chance it's time to replace the whole thing. Sometimes, there won't be signs of minor leaks, and the tank will completely give out, pouring water all over the basement or wherever your tank is stored, which is avoidable with a tankless system.
Increased Bills & Frequent Repairs - With age comes the signs of age, and you'll have to decide when the cost of higher utility bills and frequent repairs is too much. A good rule of thumb with any home appliance is once the cost of the upkeep is 50% or more than the current value, replacement is the more financially viable option.
Rusty Water - Once you notice rusty water, it's time to schedule your appointment for a water heater replacement. Rust in the water means the interior of your tank is corroding, and it's time to replace your system.
Trust Our Experts
The pros at Bees Plumbing and Heating want to make sure that you receive the best care possible. Call us when you need a professional plumber in the Seattle area. We look forward to helping you get the expert care you need. Get in touch with us for water heaters and all of your plumbing needs.
If you Have Any Emergency Plumbing or Heating Needs, Call Us 24 Hours a Day
Quick & Reliable Emergency Repair of Leaks & Burst Pipes - Your Seattle Plumber