Top 3 Reasons To Avoid Chemical Drain Cleaners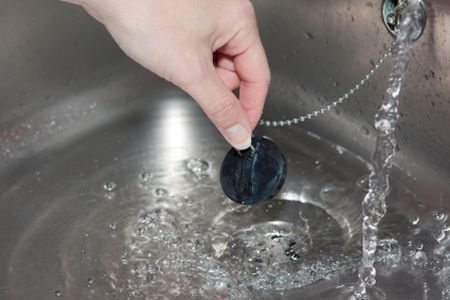 It's easy to think you don't need a professional plumber when you have a stopped-up sink drain. Why not take the DIY approach and head to your local big-box home improvement retailer and grab a bottle of drain cleaner? Unfortunately, that's the route too many homeowners take, and they end up doing more harm than good. It's deceiving and misleading because they sell those chemical cleansers, so consumers assume they're safe to use for occasional clogs. However, the truth is a bit more complicated than that.
What's Wrong With Chemical Cleaners For Your Drains?
The big bottle of blue drain cleaner looks like the ideal solution. It's easy to use and will quickly and efficiently take care of your slow or clogged drains. So, why is this a bad idea?
Corrode Your Pipes - Chemical drain cleaning liquids are harsh on your pipes and can cause severe damage. You may temporarily eliminate the clog, but you could be corroding your pipes in the process. Over time, especially for homeowners who use multiple bottles, you could be why your pipes fail completely.
Short-Term Fix - Clogs are usually a symptom of a bigger problem, like tree root intrusion. Sure, pouring harsh chemicals into your drains may offer a quick and temporary fix. But when it comes to your plumbing, you should be looking for a long-term solution.
Environmental Concerns - Using harsh chemicals in your plumbing does damage your pipes, so imagine the impact on the water supply or the environment! Chemicals in your pipes end up in the water supply, and the residue left behind in the bottles in the landfill soak into the ground and harms wildlife. It's not a path to take when there's a less harmful alternative.
Choose a professional plumber every time, and you can bypass the damage to your pipes, sewer, and the world around you.
Working With The Best
Choose to partner with Bees Plumbing and Heating, and feel confident about the quality of work you receive. We're committed to providing outstanding service to our customers every time. We offer drain cleaning methods that don't use harsh chemicals and get to the source of the problem. Call us in Seattle when you need an expert plumber. We promise to go above and beyond to give you the best treatment that you and your family deserve.
If you Have Any Emergency Plumbing or Heating Needs, Call Us 24 Hours a Day
Quick & Reliable Emergency Repair of Leaks & Burst Pipes - Your Seattle Plumber