Bathroom Fixtures in Seattle, WA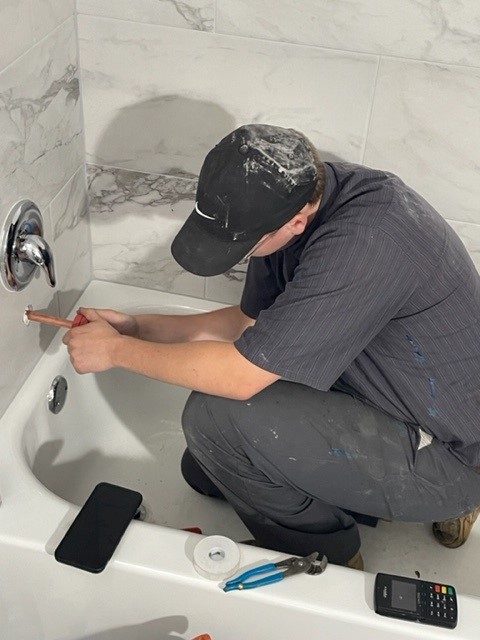 The call began when a customer was demolishing their bathroom and they discovered that the piping and valves needed to be replaced throughout the project. The customer called Bee's Plumbing and Heating. Tate, our WA State Licensed Plumber was available and ready for the job.
On the first day of the project, Tate completed the tub set up, hooked up waste and overflow with no leaks, and installed a Moen Posi temp shower valve. Not only did Tate complete the assigned task but went above and beyond by informing the customer about uneven framing that might need to be furred out. Tate also installed a laundry faucet free of charge.
Everything went smoothly and to budget. A Happy Customer is a Happy Plumber! Thanks, Tate for the Excellent Work.
If you Have Any Emergency Plumbing or Heating Needs, Call Us 24 Hours a Day
Quick & Reliable Emergency Repair of Leaks & Burst Pipes - Your Seattle Plumber