New Garbage Disposal System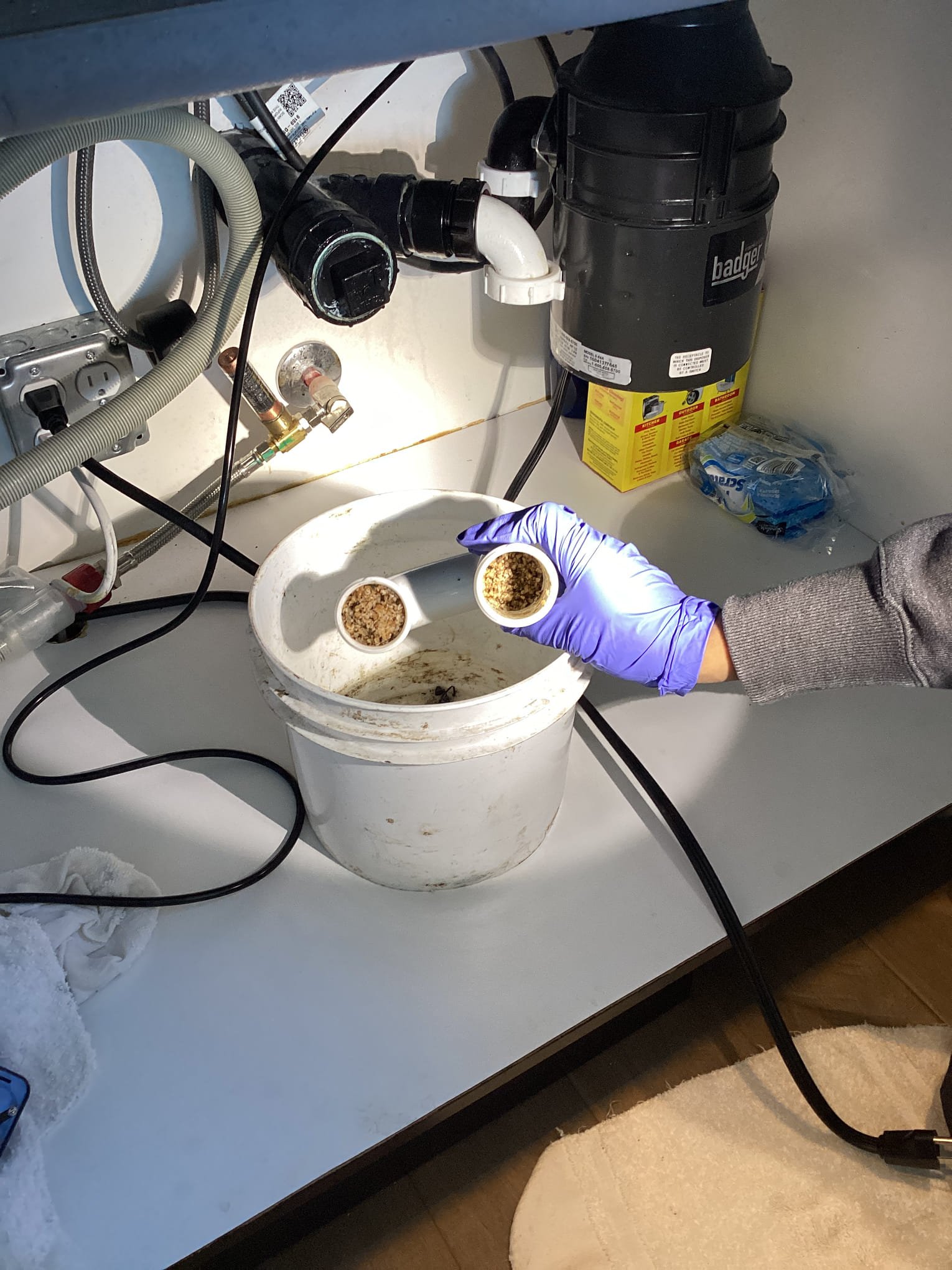 After years of use, this garbage disposal had worked long and hard but needed to be replaced. With all the food debris that had been placed in it, the drains attached to the disposal also needed to be cleared. Our plumbers are experts at clearing and unclogging drains and getting things back to perfect working order.
Here are some tips to keep your garbage disposal in good working condition for years!
Avoid placing fibrous, hard, or large food pieces into the drain. Only small sized food items should be run through the disposal - the smaller the size, the better the results will be.
To keep your garbage disposals working and your drains clear of clogs, run cold water (not hot!) while operating the garbage disposal and continue to run the water for a few moments after you turn the disposal off to help the food bits travel down the drain.
Don't stop the grinding too soon. Run the disposal until all of the food has completely processed through and continue for a moment after it sounds like it has finished grinding.
Location: Seattle, WA
Project Image Gallery
If you Have Any Emergency Plumbing or Heating Needs, Call Us 24 Hours a Day
Quick & Reliable Emergency Repair of Leaks & Burst Pipes - Your Seattle Plumber